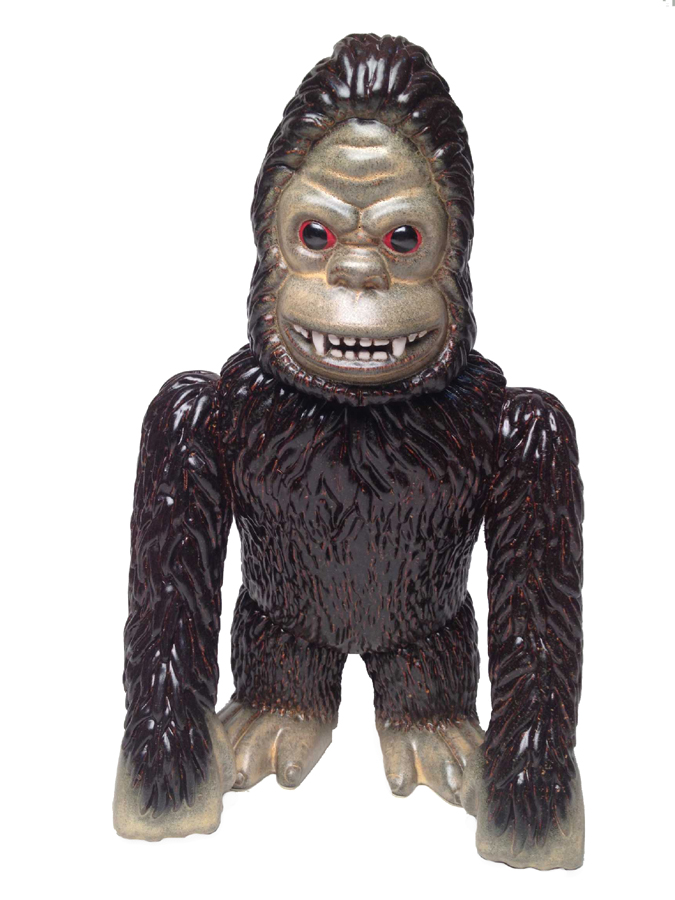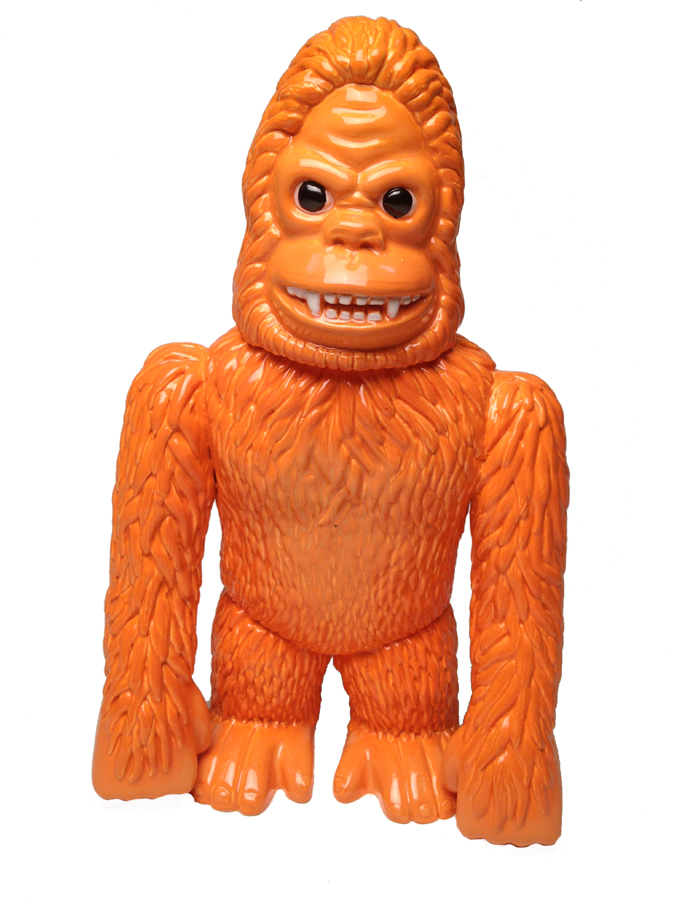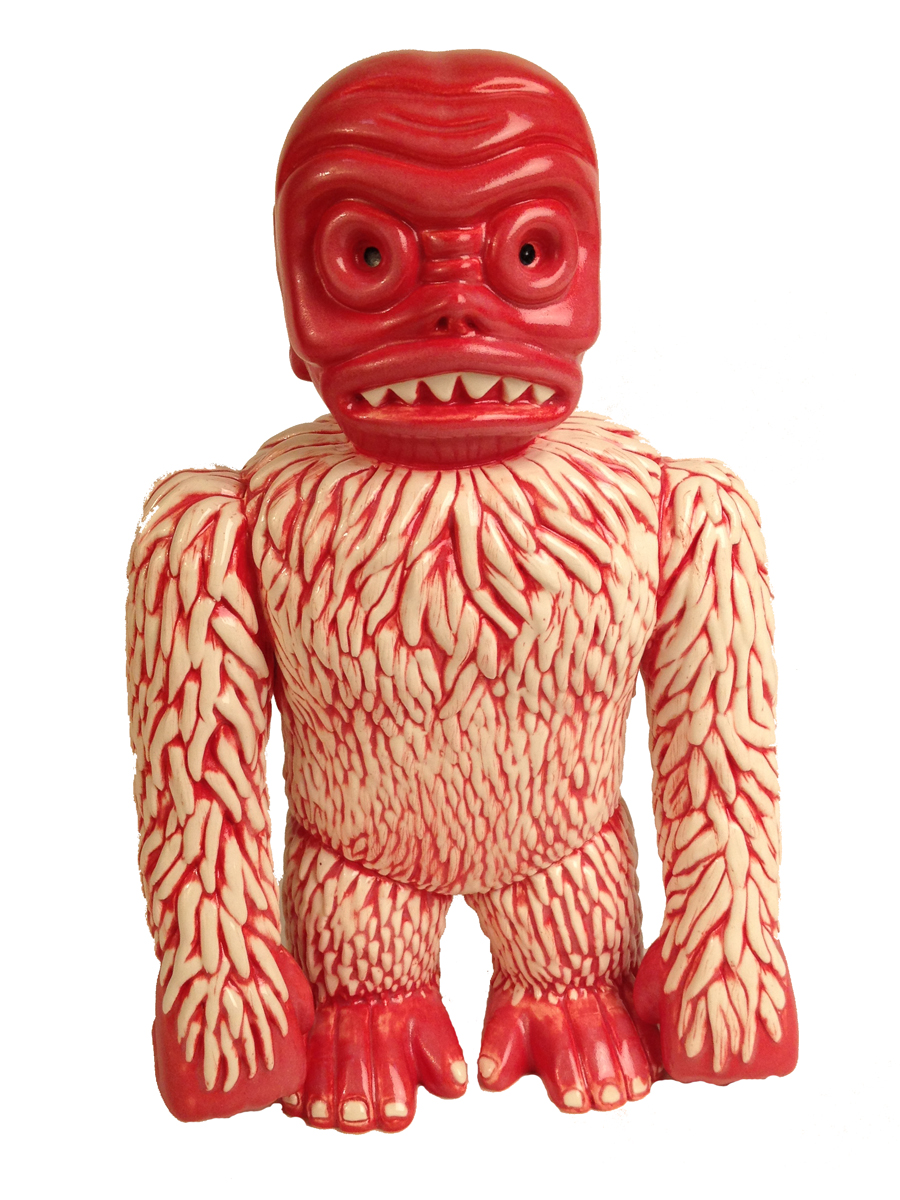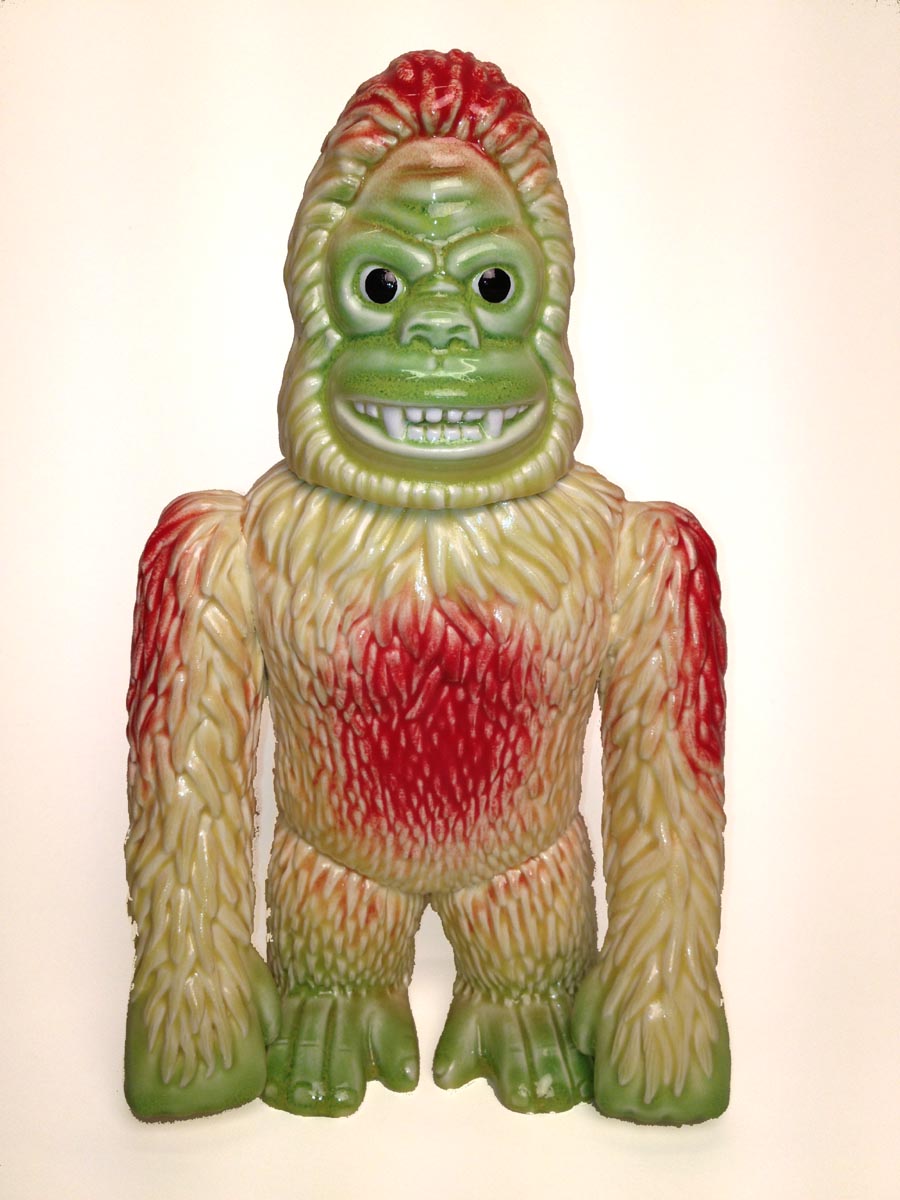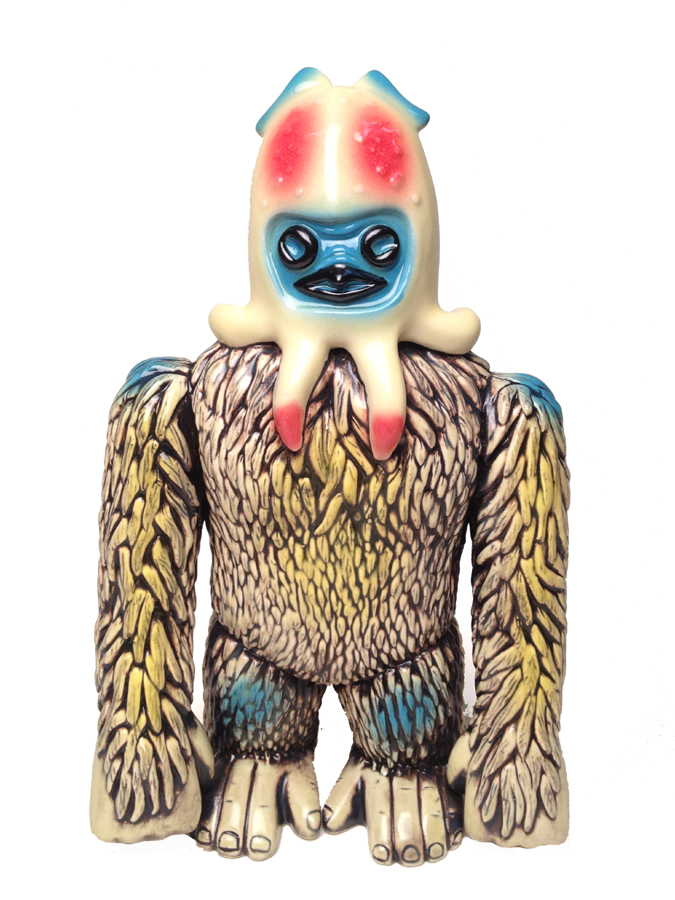 Ape is just a total dick. He roams around causing destruction, seemingly fighting for no side, but his own. He can rip off his own body parts and replace them with what ever objects he finds amusing. Likewise he can attach his head or limbs to another decapitated or dismembered body and reanimate it. There is still so much secrecy shrouding him and it is rumored that there is some mad creator behind his existence.
Vader Aper
Vader coloration of black, red and yellow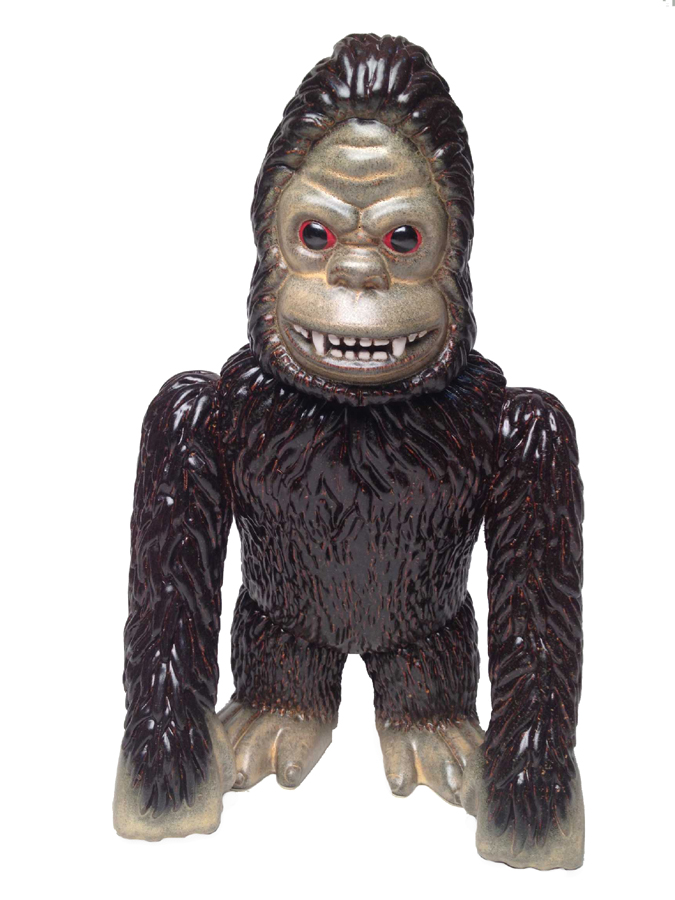 M1GO Garamon Tribute
M1GO Garamon Tribute colorway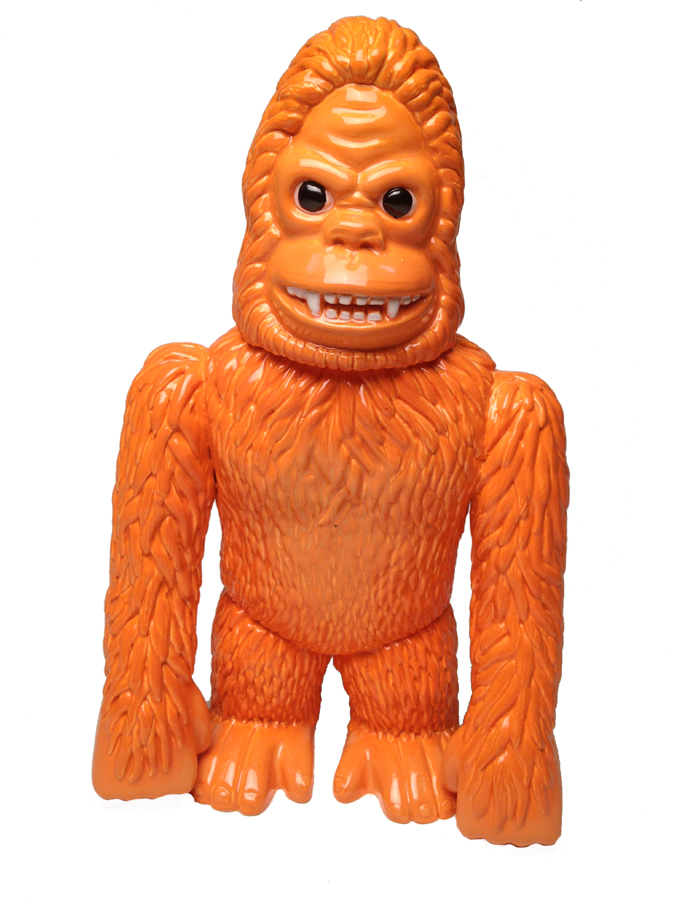 Gomira Tribute
Butanohana Gomira tribute color way. 14k gold luster on teeth and eyes
Black on Black Ape
Low silicon carbide black lava glaze fur with satin black face, hands and feet.
Destro Ape Tribute
Destro tribute Ape. Metallic mecha skull on Ape body with chain and ceramic pendant.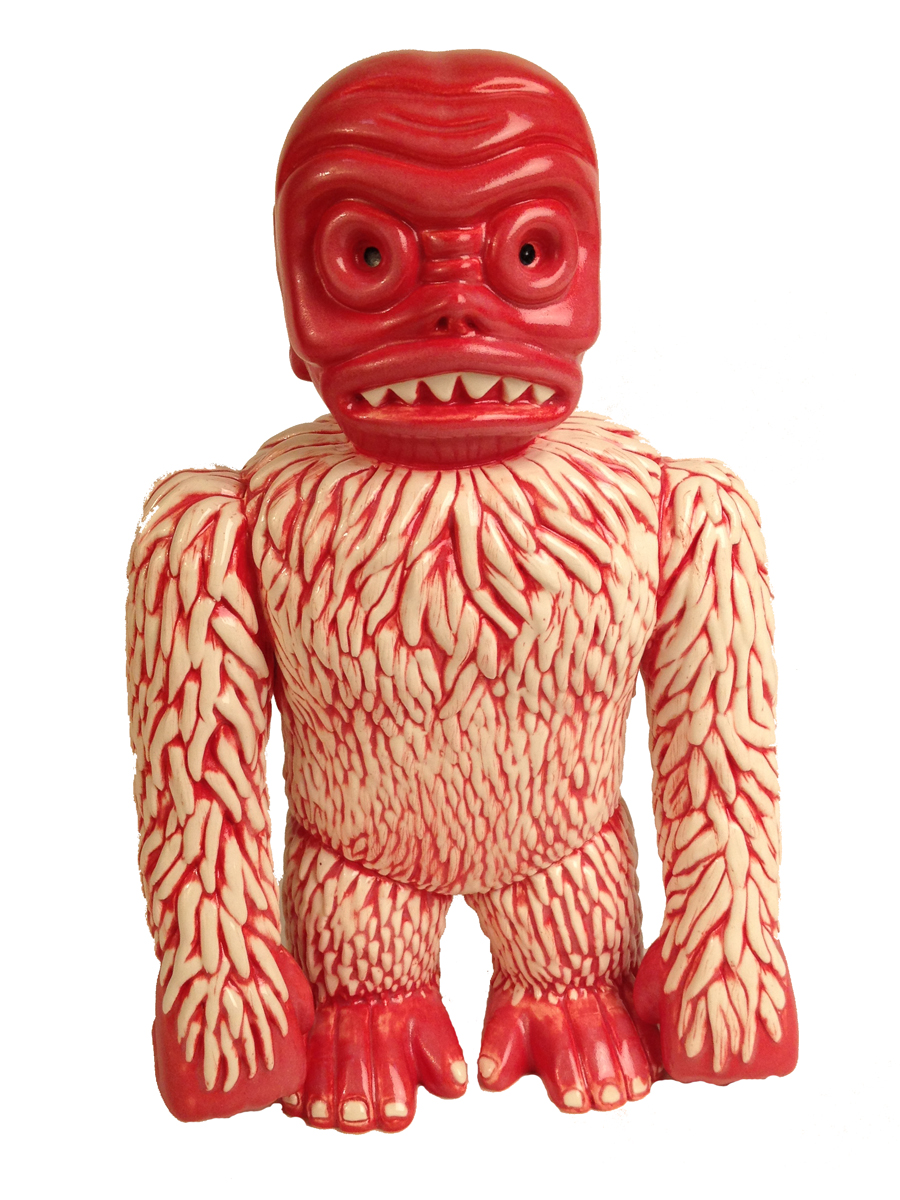 Halloween Feejee Ape
Munktiki Feejee mermaid head on Ape body in Orange Halloween coloration. Nycc micro edition of 5
Gori Tribute
Gori tribute. Ape head on Takoshi body. Micro edition of 5
Valentines day Mutton Ape
Valentines Day themed Ape with Mutton Chomper head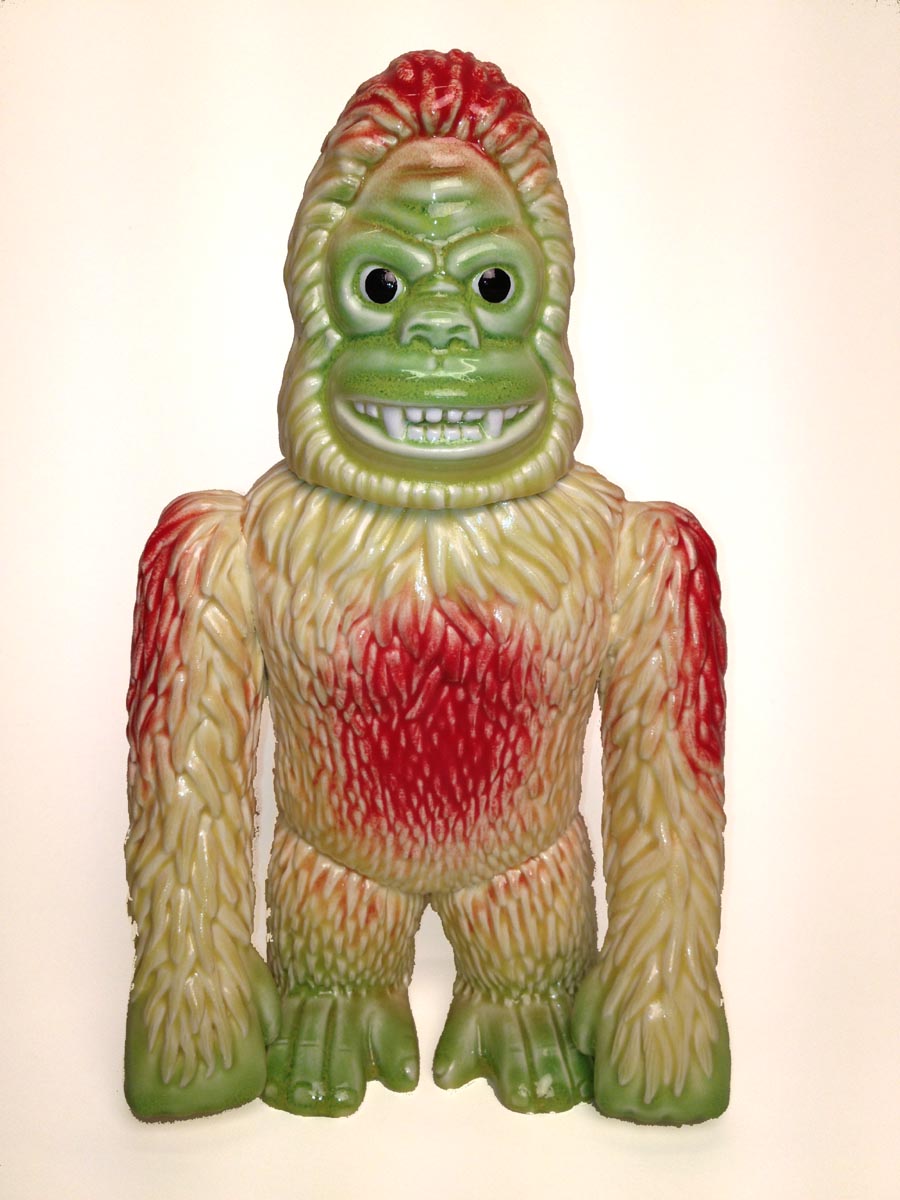 Hawaii
Ape in a sofubi Hawaii coloration
Skeletor Tribute
Skeletor tribute coloration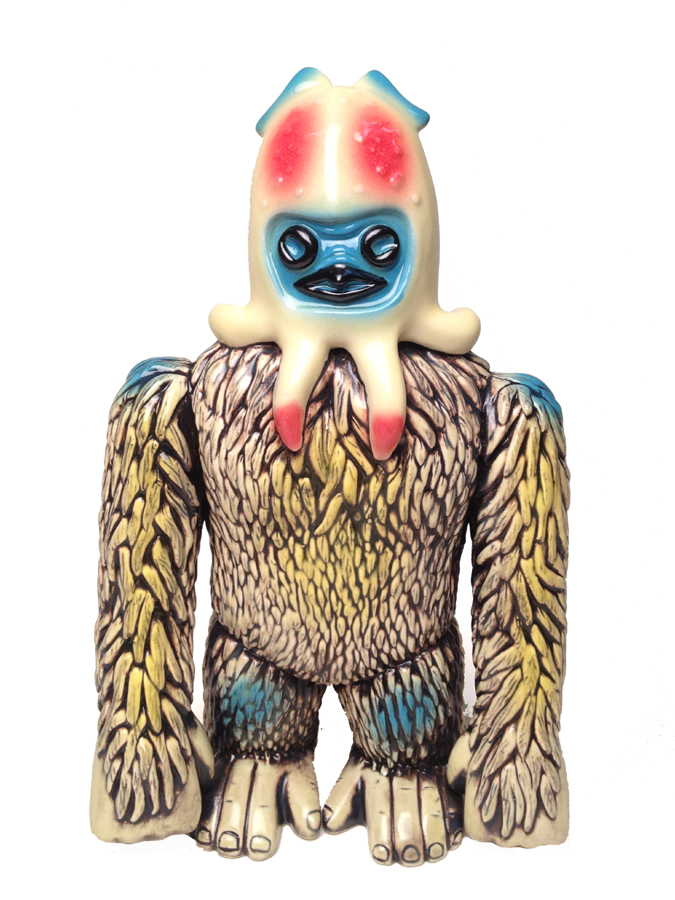 Squid Head
Ape with Takoshi masked head